Calling all students in grades 9-12! Join Purdue Polytechnic Institute — one of the 10 academic colleges at Purdue University in West Lafayette — as we celebrate Purdue's 150th birthday.
Saturday, N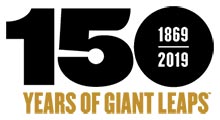 ovember 10, 2018
8 a.m.-3:30 p.m.: Workshops
3:30-4:30 p.m.: Optional campus tour
Register now for CLAIMiT, a one-day camp on the Purdue University campus, where we will showcase the Polytechnic's students, classes, programs and facilities.
Our exciting, interesting and "techie" activities will enhance your knowledge in computing and graphics, cybersecurity, engineering technology, aviation, supply chain management, human resources and more.
Build your skills and understanding of technical fields. Learn from Purdue Polytechnic faculty and students by engaging technology concepts in a college environment.
Parents and guardians are welcome to join their students for the enlightening presentations.
The day's activities include a continental breakfast and lunch for the registered student and one parent or guardian. Additional lunches for siblings, parents or guardians are available for $10 each. (Additional lunches are cash-only, please.)
Register
CLAIMIT is free to attend but registration is required.
If additional information is needed or you require an accommodation or special assistance due to a disability, email techrecruit@purdue.edu or call 765.494.4935.